Order Personal Checks And Save Money!
There was once a time when you needed to restock your personal checks when a trip to your bank was tiresome and disheartening. The check designs that they had on hand were boring or else expensive and then you had to wait forever and a day for them to arrive in the mail. Well, those days are over now thanks to ordering your checks online.
Now, it may be difficult to believe but in the past people had to spend a ton of cash for check designs that were dull and uninteresting. In order to get your personal checks you had to get in your car, travel across town, stand in a long line, fill out tedious forms, and then spent a lot of money to order checks that you might not see in a week or two. The designs that they tended to have on hand weren't very attractive, either. In fact, they might not have even had designs at all!
Today, you don't have to make a trip to your local bank at all. In fact, you can order your personal checks right from the comfort of your own home. Plus, you can receive them in the mail in as little as 5 days which could be a lot quicker than your local bank got them to you in the past.
One of the best things about ordering your checks online is the fact that there are so many varieties of check designs to choose from. You can find checks with images of your favorite sports, hobbies, music, foods, and even your cultural heritage or religious affiliation. You can even find check designs that support awareness for a certain cause such as Breast Cancer Awareness, AIDS Awareness, or even animal-oriented societies.
If you aren't looking for checks that have pictures or images on them then you might be interested in beautiful check designs that are filled with interesting patterns. These are great looking because they're bright and colorful without being too overwhelming. You can still spruce up your checkbook and add some personality to your check designs without going overboard with them.
Best of all, when you order your personal checks online you can save as much as 50% off what banks typically charge. This is a huge savings compared to what you might spend at your local bank when you are ordering your checks. So not only are you saving money but you're also privy to a large assortment of designs, too.
It usually only takes just a few days or less before your checks are shipped and on their way to you, and that might even be faster than what your bank got them to you in the past. So say goodbye to plain, boring, expensive personal bank checks!
Special Offers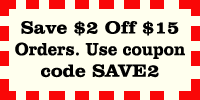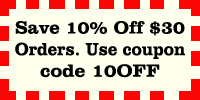 Featured Check Designs